How to Write Your First Blog Post
The web is powered by content. In fact, content is the reason search began in the first place. Learning how to craft better content will give you a significant advantage over your competition. This is why good blog posts make for a good business.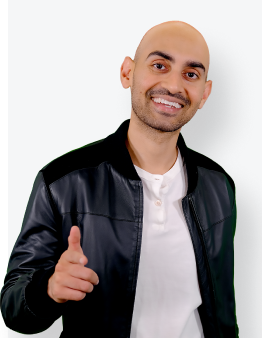 Establish your editorial plan
Making the decision to start a blog is easy. Thinking up new and original topics for blog posts on a regular basis is much harder. Once your blog is ready for launch, invest time in creating an editorial calendar. Map out your first few weeks of blog post topics, but remember, it's not written in stone. You can always change or adapt the calendar as you go along or as needed.
A great way to get into the blog writing zone is by reading other blogs. That way, you'll discover what content is already out there, and you can work on refining a new angle or perspective that makes your blog original and worth reading.
A clever tactic is to read a blog that you don't agree with, or which takes a different view to yours. Then, write a post from the opposite viewpoint, and get your readers really engaged. This can be a great way to create a buzz around your first blog entry.
Elements of an Introduction
1. Hook: This is what pulls the reader into your blog entry. Make it specific, brief, and interesting. It can be a single sentence, a phrase, or even a word. Your hook could be a question ( open-ended or closed). It could be what inspired you to come up with this blog post idea.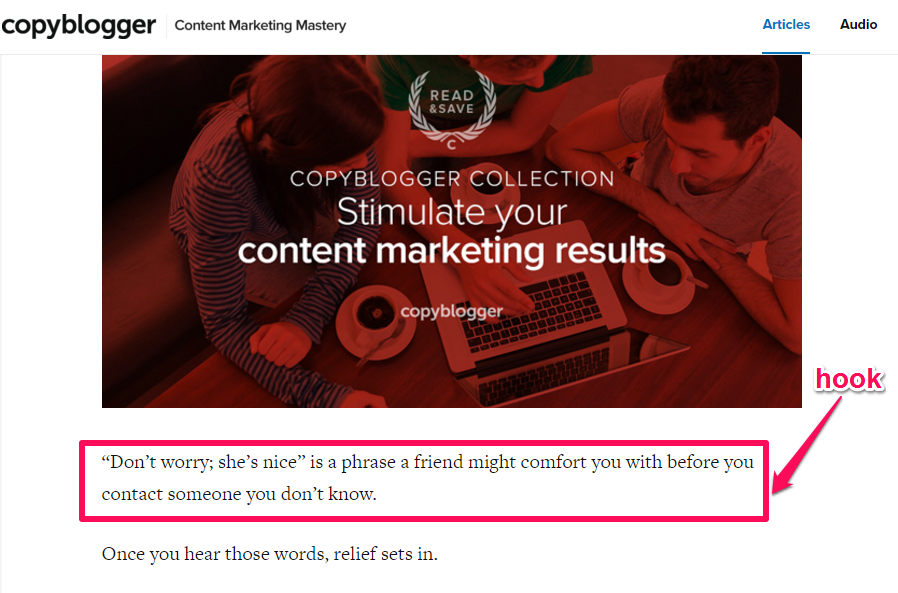 2. Transition: The hook grabs your attention and then leads the reader into the transition. The transition is usually a sentence that connects the hook to the body of the post and clarifies the title. This is how you lead people through your blog entry.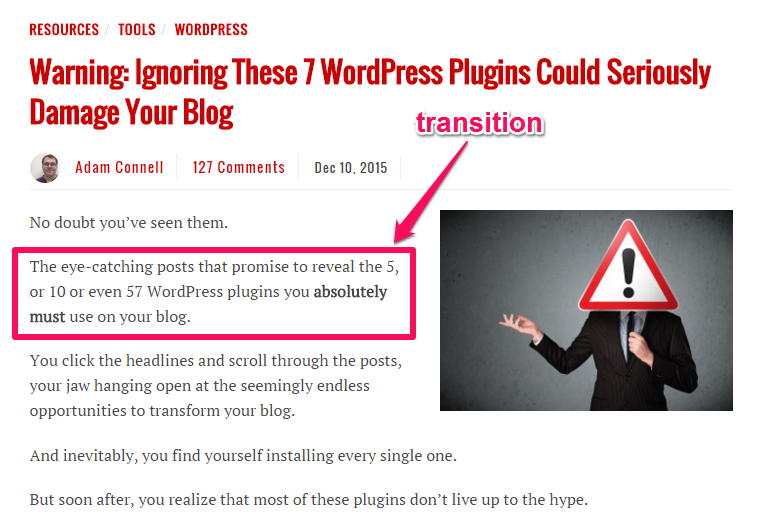 3. Thesis: The last element of an introduction is the thesis. It summarizes the topic and strengthens the reason why the reader should continue with your blog post idea. If you do a great job at the transition stage, the thesis will likely fall into place and make a great blog post. This is what a perfect blog post looks like.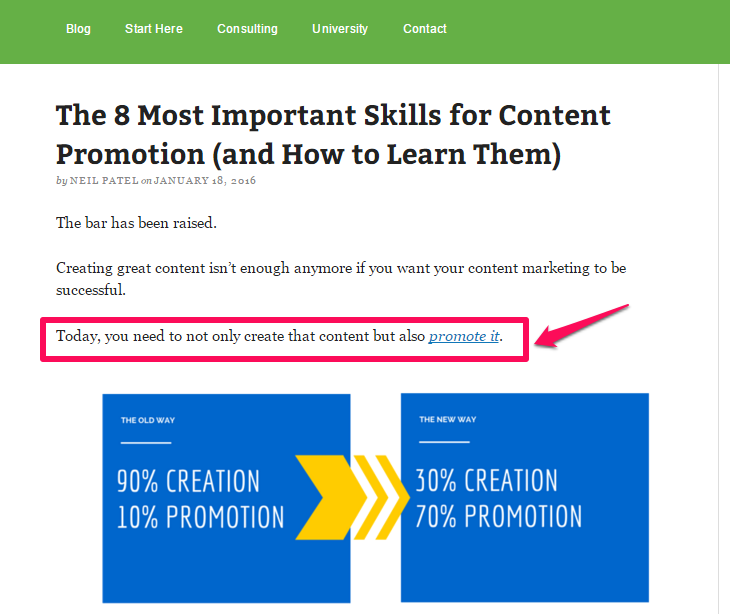 1. Hit With a Controversial Opening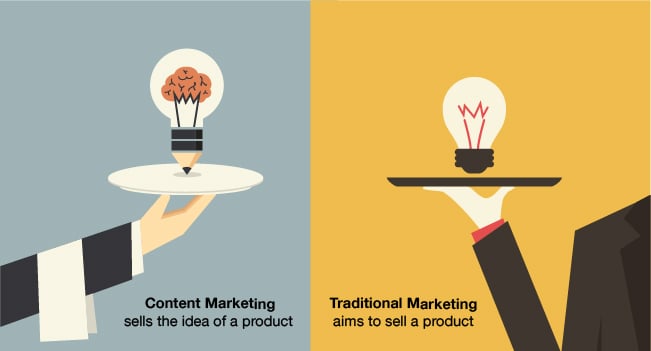 However, your blogging success isn't in the quantity of blog posts you publish, but the quality. It's not enough to just have a good blog post idea, your blog post ideas and titles must attract people, and your introductions must hook them further.
But you need to use caution with this tactic. Whether you're using controversy in your title, introduction, or body of the blog post, be careful not to hurt your loyal audience and remember to stay loyal to your personal brand.
The essence of opening your introduction with a controversial statement or assertion is quickly connecting with and grabbing the reader. Sure, it's a great way to build blog engagement , but what if your readers are offended?
Better yet, play devil's advocate with integrity. This means that when you take the unpopular side of a controversial, you also use facts to back up your arguments. It boils down to bridging the gap between people's perception and reality.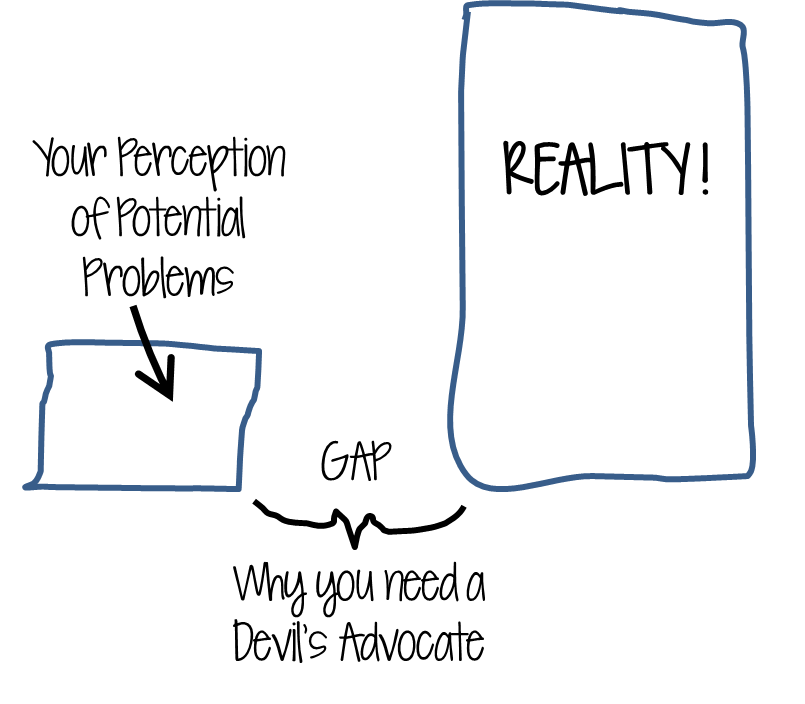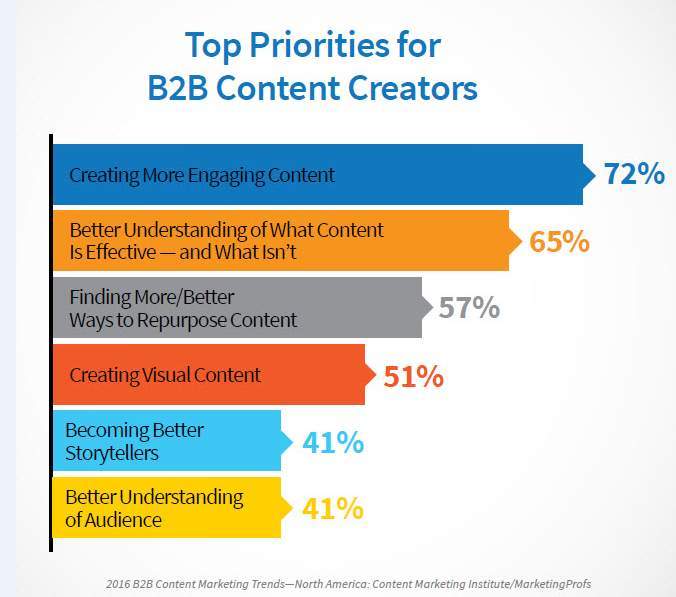 In the past, I found controversial topics as a blog entry a bit confusing. I didn't want to write about controversy, because I didn't want to hurt someone or piss off my readers. However, I discovered two years ago that with a careful touch, you can nail it.
Why are these controversial topics for blog posts? Well, not all internet marketers believe that email segmentation (that is, dividing your list into groups or segments based on where they are in the buying journey) is necessary.
Email segmentation isn't easy. Worse, if you're using an autoresponder service that doesn't make segmentation easy, it can be an almost insurmountable challenge. You'd have to do it manually and that can take months, depending on the size of your list. Can't you get these benefits without segmenting your list?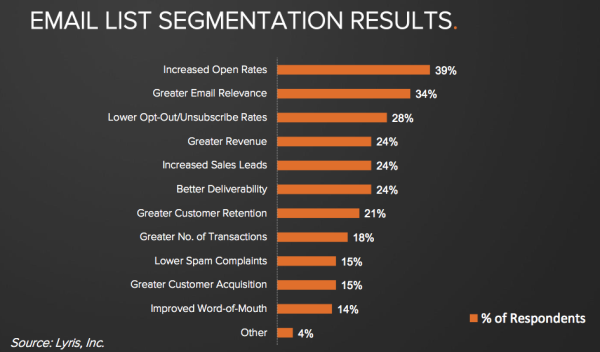 So back to our context: opening your blog post introductions with controversy. You can use controversies like these in your introduction, even if you want to stay away from writing a truly controversial post.
If you truly know what your target audience is struggling with on a daily basis, you're already a few steps ahead of your competitors who don't know, and you can use that information to your advantage by using them as your blog post ideas.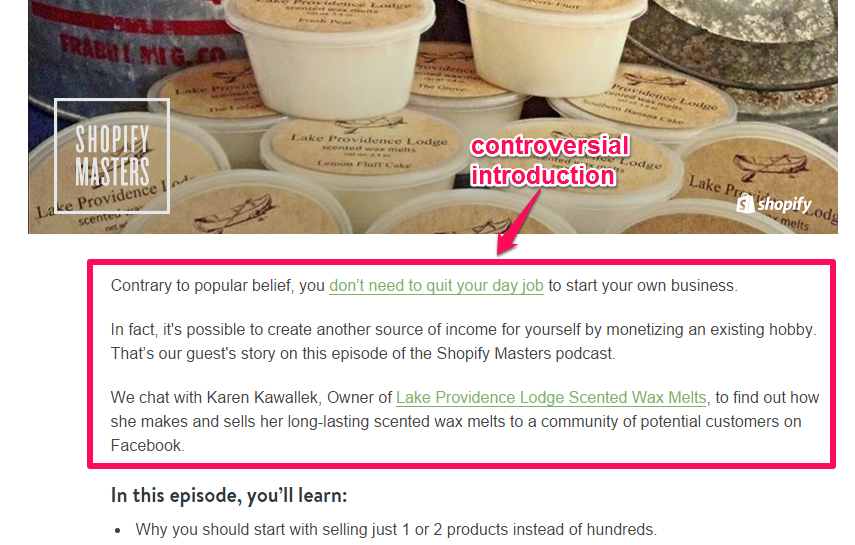 From the screenshot above, you'll notice how Felix Thea begins the introduction addressing a controversial topic: whether you must quit a job and start a business, instead of starting a business while holding on to your day job.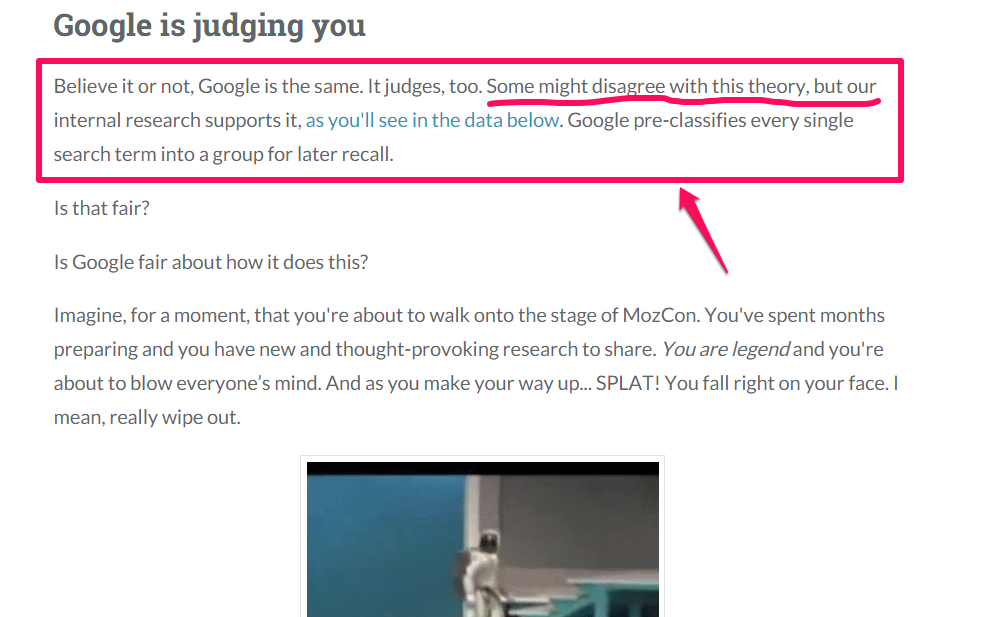 In the screenshot above, Friedman demonstrates his understanding that most people don't think Google in essence pre-judges them (i.e., their web pages) to determine where their web pages should rank in the organic listings.
Whenever you find a confusing topic that most bloggers haven't been willing to create a blog entry about, quite possible you've found a winning card. You can open your blog post introduction with it in a mild way. Marie Forleo does that all the time. Here's an example: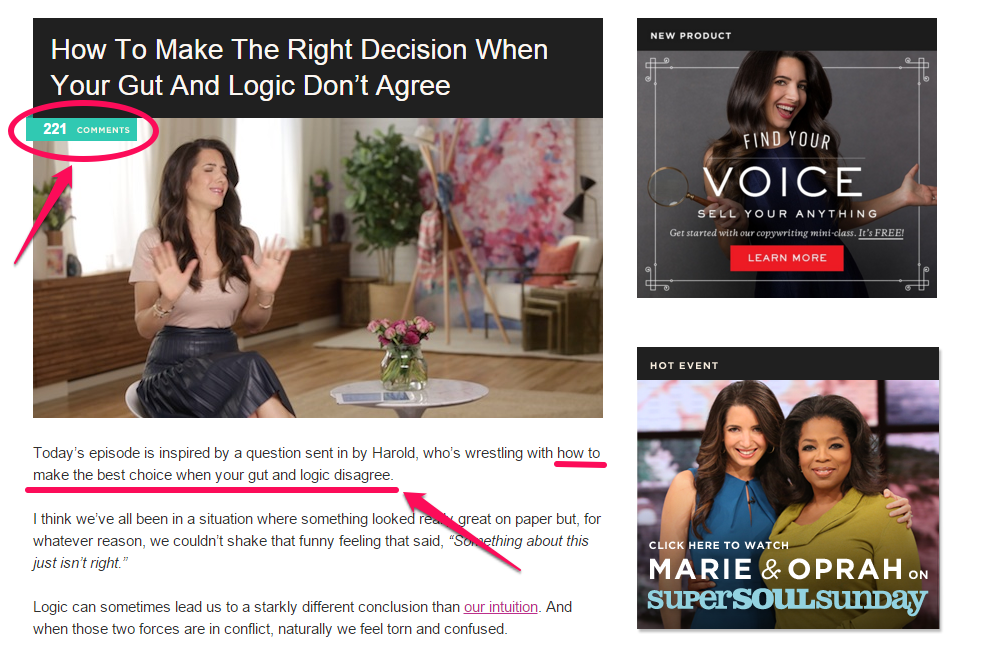 Making a wise choice when your intuition disagrees with your logic is a confusing topic. Most bloggers and writers would rather ignore it and write about a popular blog topic (e.g., personal development), instead of meddling with issues of the heart.
So the next time you write a blog post introduction, see if you can find a controversial angle and begin with it . As long as you can support your argument and convince readers with a high quality thesis, you'll be fine.
How to Start a Blog Post: 10 Ways to Draw Readers In
1. Invite the reader.
Does it ever seem like you have more adversity in your life than other people do?

As if everyone around you is having an easier time of things than you are?

You begin to feel sorry for yourself and think, "Why does this stuff always happen to ME?"

From: How to Overcome Adversity and Steal Its Power | RebootAuthentic
2. State a commonality.
3. Be personal.
"Just one big idea. One big idea, and we can change the world."

I made the mistake of uttering those words in the back seat of a car many years ago in the company of some older, wiser colleagues.

4 Things I Wish Someone Had Told Me in My Twenties |Relevant Magazine
4. Be exciting.
Create a mystery in your introduction that then unfolds in the main part. When you use this strategy, you create a bridge from the headline (which should offer a promise) to the middle part – which delivers the promise.
I'm a psychiatrist… in training at least. The stories I have heard within these walls could fill a book, but there is one particular case that has caused me to lose sleep.

This story has plagued my mind for far too long. Typing this out is my feeble attempt to make sense of something my rational mind refuses to comprehend.

From: My Creepy Psychiatric Patient Practiced Voodoo, Here's What Happened To Me When I Investigated Her |ThoughtCatalog
Your headline is the first impression you make on a prospective reader.

Without a compelling promise that turns a browser into a reader, the rest of your words may as well not even exist.

So, from a copywriting and content marketing standpoint, writing great headlines is a critical skill. Here are some interesting statistics …

From: How to Write Magnetic Headlines | CopyBlogger
5. Offer the "why" of your post.

When I started the 8-Week Fitness Challenge, I had no idea what the response might be. I was amazed when about 100 people joined the Challenge! It seems that there is a quiet revolution in progress.

From: Fitness: 5 Things that Make Exercise Enjoyable| Goodlife ZEN
6. Lead with a story.
Naked emotions?

Like I felt when I finally gave up screaming for help.

When I sank to my knees and wept by the side of the stream, watching my horse about to drown–and unable to rescue her.

From: How to Write Better: 3 Secrets of Transmitting Naked Emotions |WritetoDone
When a young Turkish boy named Celal Kapan first began to speak, almost the first thing he said was: "What am I doing here? I was at the port."

Later he told his parents that he had been a dockworker who had fallen asleep in the hold of a ship when a heavy oil drum fell on him and killed him instantly.

Was he remembering a previous life?

From: Is there Life After Death?| Goodlife ZEN
7. Ask questions.
8. State facts.
Sex may be a common topic in the US, but there are some facts about sex that most of the American population is unaware of.

For instance, cold feet is probably the reason for a lack of orgasm. A UK study found that 80% of couples wearing socks during intercourse were able to reach orgasm, but only 50% of those who were sockless were able to reach orgasm.
9. Use quotes.
10. Anecdotes.
If you can find good anecdotes, the introduction is a great place to place them. Anecdotes are short, punchy stories. Speech writers often lead in with an anecdote because it help the audience to pay attention.
Google just introduced customizable background images on their site.

Here's what happened: "I need to search for someth…. wait, huh?

What is Google celebrating today, the guy who invented transparency? A background image, oh weird, it's like a mountain view. Oh I get it… Mountain View!

I wonder who that woman on the dock is? Not a huge fan of big, busy images… too distracting. What other pictures are there? Yuck. Yuck.

Nice for a photo album, but too busy for this page. Meh, the colored background is ok, red… no, gray, yeah, gray.

Actually, maybe I want—Wait, I was supposed to be searching, how do I turn this off?

Wait, why does clicking remove background image just return the original picture of the woman on the dock, I just want nothing to be there. Argh!"

From: A Google Background Image Anecdote| Plastic Mind

Sources:

https://www.outbrain.com/blog/how-to-write-your-first-blog-post/
https://neilpatel.com/blog/the-ultimate-guide-to-writing-blog-post-introductions/
https://writetodone.com/11-ways-to-write-an-irresistible-intro-to-your-blog-post/